Will house prices drop in 2023?
The housing market in the UK has experienced fluctuations throughout 2023 due to continuous increase in interest rates which has impacted sales and driven up the cost of mortgage agreements.
Nationwide reported that house prices fell 3.8% in the year to July, this marks the seventh year-on-year decline they've reported in 2023. The average cost of a standard home currently stands at £260,828, which is 4.5% lower than the peak reached in August of the previous year. Prices experienced a slight 0.2% dip in July compared to the previous month.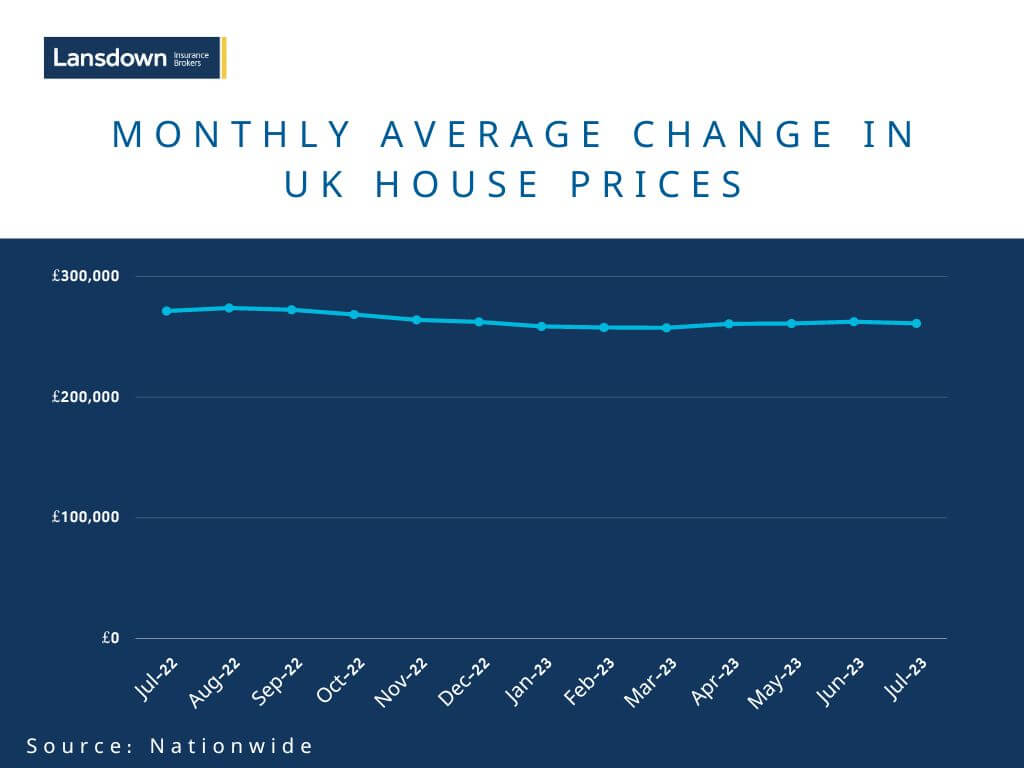 What are the house price predictions?
As inflation persists and interest rates continue to rise, it is predicted that the housing market will continue to experience a decrease in price.
The government's independent forecaster, the Office for Budget Responsibility (OBR), predicted that house prices would fall 10% over the next two years from March 2023 and according to the Resolution Foundation, house prices could fall by around 25% over the next five years if interest rates remain high for the long term. This would reduce the average house price from £287,000 to around £215,000.
While the market will likely remain subdued in the short term, Nationwide expects a combination of income growth and modestly lower house prices to improve affordability over time.
What will happen to mortgage rates?
In July 2023, house prices in the UK experienced their most rapid annual decline in 14 years, attributed to elevated interest rates constraining individuals from purchasing properties through mortgages.
With the current Bank of England Rate standing at 5.25%, mortgage broker, Better, reports that the typical interest rate for a two-year fixed mortgage is 6.28%. Additionally, the average rate for a five-year fixed mortgage is noted to be 5.79%.
According to Nationwide, there was a 3.8% year-on-year decrease in prices, marking the most significant decline since July 2009 during the global financial crisis. This is in contrast to the 3.5% drop in annual prices observed in June.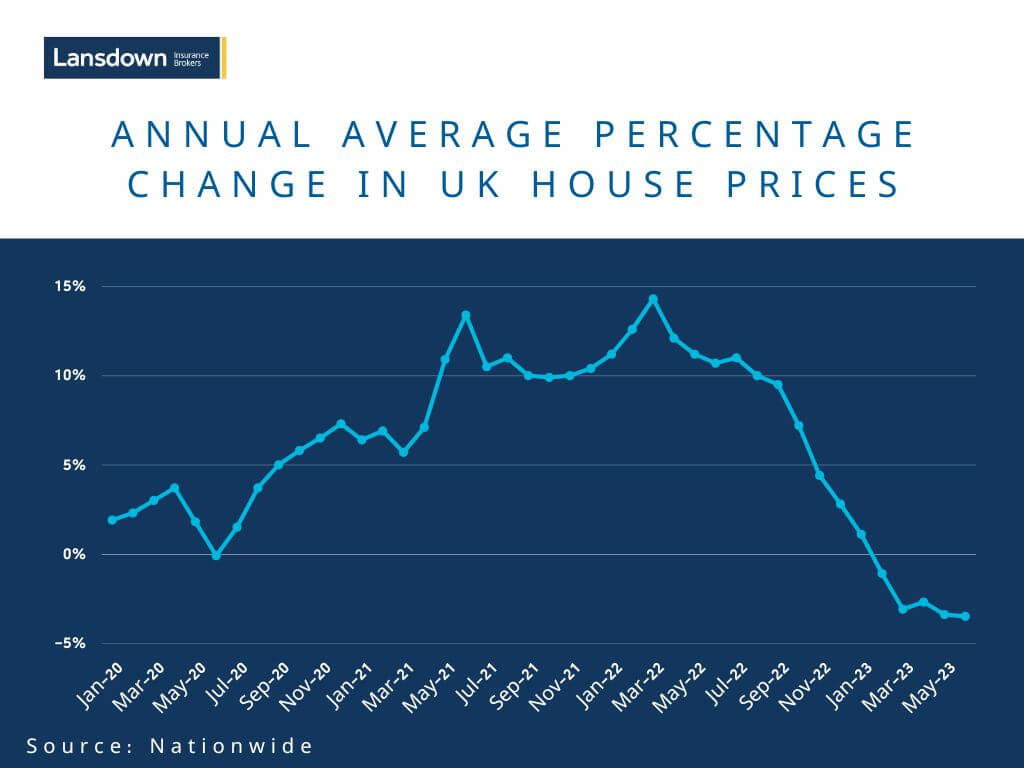 Is now a good time to buy a house?
People who are on the search for property are of course hoping for house prices to drop, predominantly first-time buyers. Determining whether it's advisable to proceed with a purchase or wait hinges on your personal situation; therefore, carefully assessing the advantages and disadvantages is crucial.
If your intention is long-term ownership, as opposed to viewing the property solely as an investment this could be a logical step. You may be susceptible to a market where prices might not regain strength in the immediate future.
Fall or crash, there are challenges ahead
Darren Bee, Associate Director of Lansdown Insurance Brokers said: "The reduction in house prices can potentially be good news for first-time buyers looking to step onto the property ladder however the higher mortgage rates have reduced the buying power of households and not just from a property perspective. These factors also have an impact on landlords and their tenants, as the increasing mortgage costs for Landlords can be passed onto their tenants. Essentially these fluctuating figures affect nearly everyone."