Analysis of the latest HM Registry UK House Price Index data by our specialist flat insurance team has found that the average price paid for flats in London in February saw the largest monthly increase since April 2002.
The average price of a flat in London reached a new all-time high of £450,576 in February, compared to £433,948 in January – a 3.8% increase. This is a 7.9% year-on-year increase on the February 2021 average. The previous peak average price of a flat in London was £434,977 in November 2021.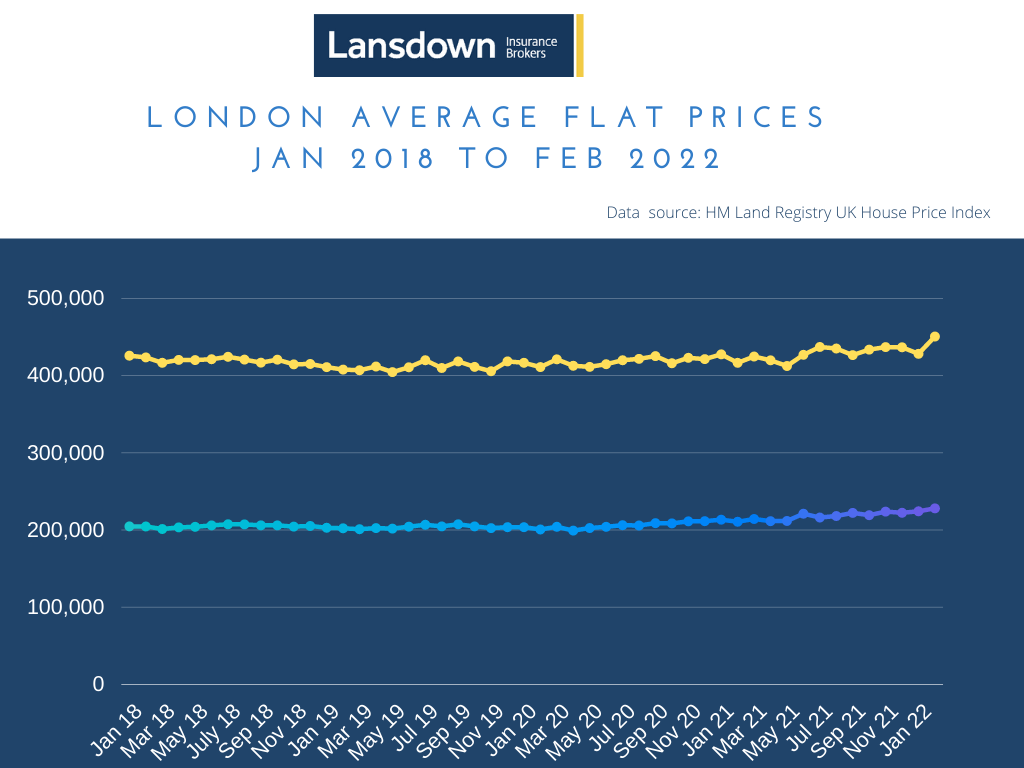 Average price of a flat in London has never been so high
Responding to the latest data, Darren Bee, Associate Director of Lansdown Insurance Brokers said: "The average price of a flat in London has never been so high. London flat prices were relatively stagnant for much of 2021 but this latest data shows that demand is now returning strongly. However, with the cost of living crisis starting to bite and some mortgage lenders starting to tighten affordability criteria these levels of growth may well start to slow down over the next few months."
"The growth in average prices isn't limited to the capital either, elsewhere across the UK, average flat prices increased by 8.1% year-on-year and Wales saw a new all-time high average price of £133,301."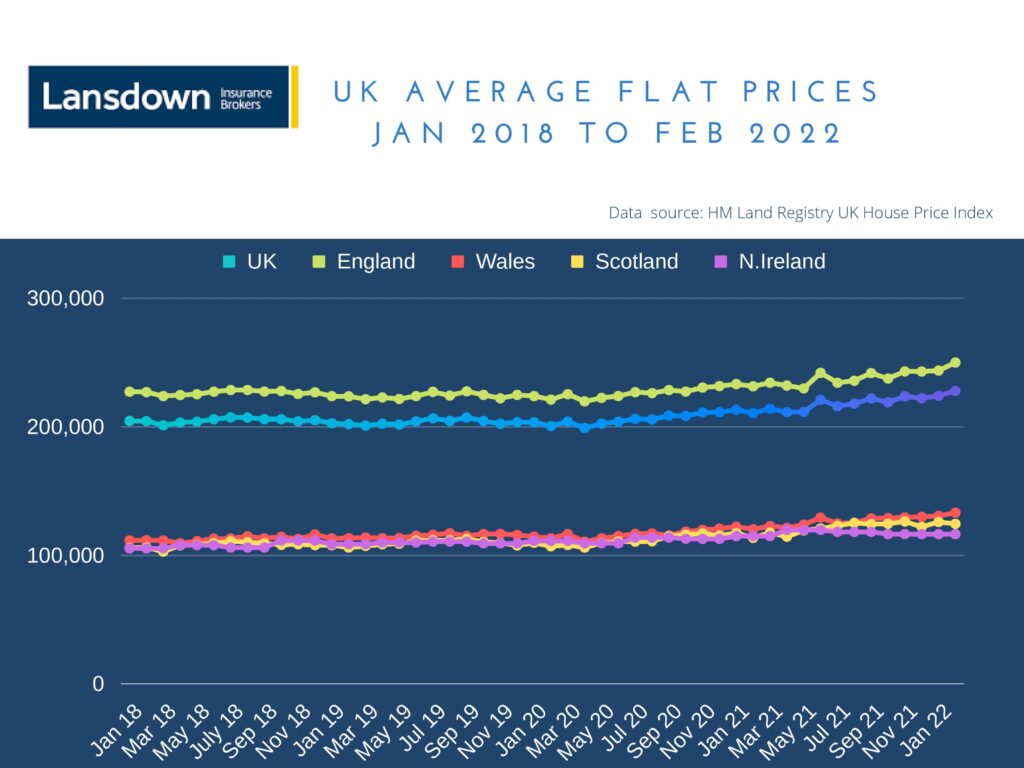 About Lansdown
Lansdown Insurance Brokers are specialists in Block of flats insurance, Landlord insurance and Business insurance. We are able to provide flexible policies to suit individual client needs and provide advice on what cover is needed. For more information call the team on 01242 524498.