While the latest HM Registry UK House Price Index data revealed that the average price paid for a flat in the UK had increased by 5.1% year-on-year in January, analysis by specialist block of flats insurance company Lansdown Insurance Brokers has found that at the top end of the market sales of £1million+ flats dropped by almost a third last year.
Our analysis found that 2,639 £1million+ flats were sold in the UK in 2021, compared to 3,569 in 2020 – a 30% drop. This follows similar year-on-year drops in sales in 2020, 2019 and 2018, since the peak of 5,059 sales in 2017*.
Sales at the very top-end of the market also fell. Our analysis found that 21 flats were sold for £10m+ in 2021, a drop of 58% on the 51 sold in 2020. This is also well down on the 2019 peak of 77 £10m+ flats being sold.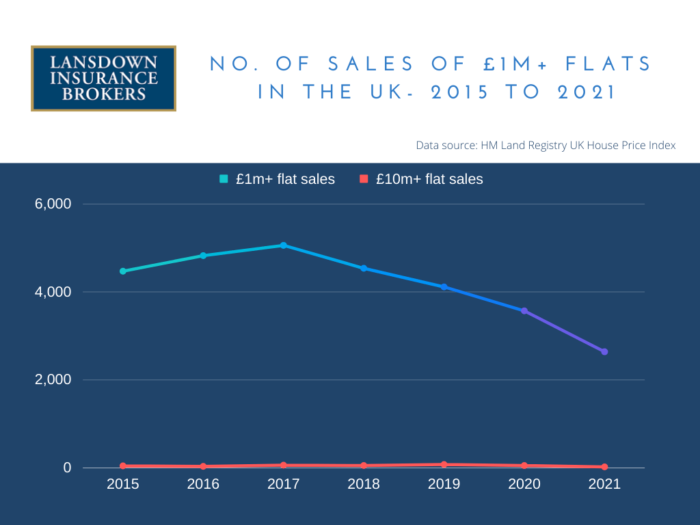 Luxury apartment sells for over £110m
The most expensive flat sold in the UK in 2021 was a luxury apartment in the exclusive One Hyde Park development, going for a huge £111m. At the other end of the scale was a one-bedroom flat in Washington, Tyne and Wear which was sold for just £15,000.
Responding to the report, Darren Bee, Associate Director of Lansdown Insurance Brokers said: "This month's average price of flats data shows that, in general, demand for flats is increasing across the UK with average prices rising 7.3% in Scotland and 6.8% in Wales.
"Although London prices still appear relatively stagnant it's clear that elsewhere the rate of growth we've been seeing in average flat prices since early 2021 is continuing."
"However, the very top-end of the UK flat sales market is clearly still struggling. 2021 once again saw a significant drop in the number of £1million+ and £10million+ properties sold and we don't foresee this changing dramatically in 2022, given the current economic outlook."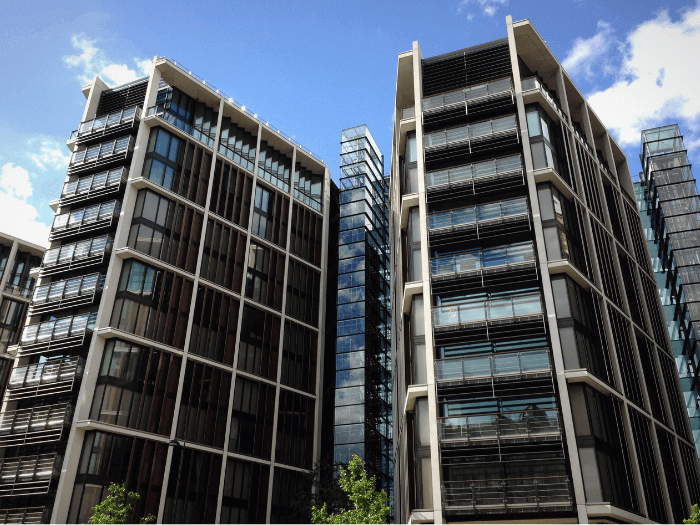 Average UK Flat prices rise by 5.1% in January 2022
The average price paid for flats in the UK increased by 5.1% year-on-year to a new all-time high of £224,186, the latest data from HM Registry's UK House Price Index** reveals.
This represents a 0.9% month-on-month increase vs December 2021. This is well above the rise of just 0.4% in the average price across all property types.
The January increase is the strongest year-on-year growth in the average price of flats in the UK in January for over 3 years, highlighting the recovery in flat prices over the past year compared to a period where average prices remained relatively stagnant in 2019 and 2020.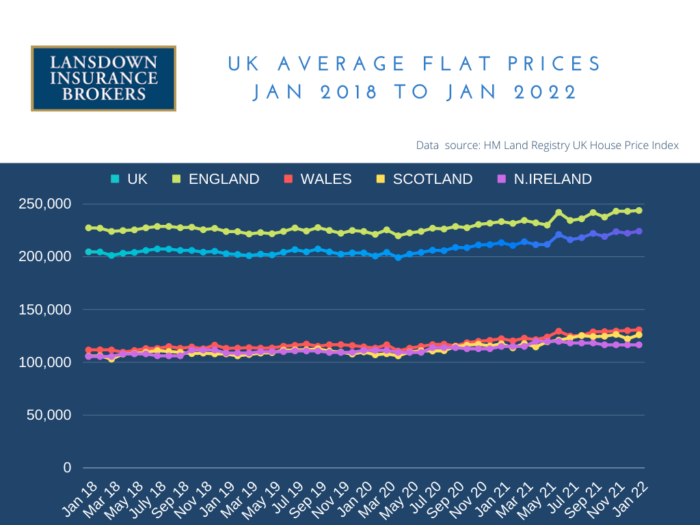 Average price of London flats falls by 2%
While the average price of a flat/maisonette in London in January 2022 was £428,181, as usual far higher than the UK average, this is a 1.9% month-on-month decrease on the average price in December 2021.
Despite a 0.2% year-on-year, January's London average was also well below the all-time high average price of £437,070.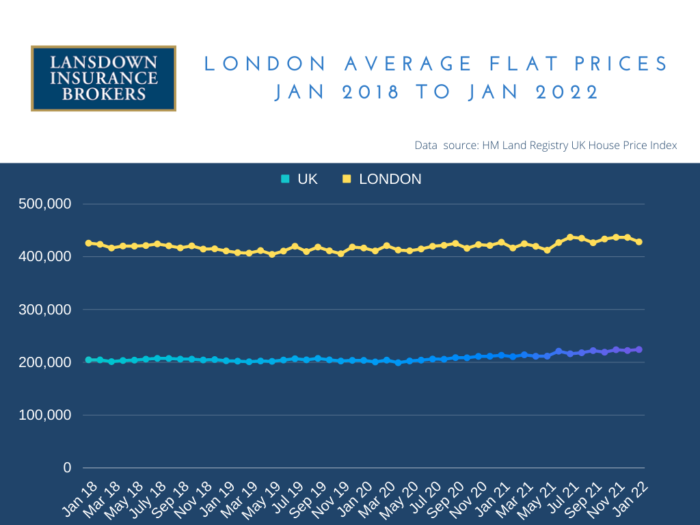 Scotland sees largest annual rise in flat prices in the UK
The average price of a flat or maisonette in Scotland in January 2022 was £126,026 – up a huge 7.3% year-on-year. However, despite the average price being up 3.1% month-on-month, it remained below the peak of £126,412 reached in November 2021.
Likewise, Wales saw an increase above the UK average with the average price of a flat hitting a new high of £130,070 – up 6.8% year-on-year and 0.5% month-on-month.
England also saw a new high for average prices of flats at £243,827. This is an increase of 4.5% year-on-year and 0.3% month-on-month.
About Lansdown
Lansdown Insurance Brokers are specialists in Block of flats insurance, Landlord insurance and Business insurance. We are able to provide flexible policies to suit individual client needs and provide advice on what cover is needed. For more information call the team on 01242 524498.
*Analysis based on data from HM Land Registry Open Data
** Source: https://www.gov.uk/government/statistics/uk-house-price-index-for-january-2022/uk-house-price-index-summary-january-2022