Here at Lansdown Insurance Brokers, we recently ran a nationwide landlord survey which found that two-thirds of landlords have considered reducing their rents to help their tenants during the cost-of-living-crisis, whilst three-quarters have contemplated freezing their rents at this time.
One hundred and seventy landlords throughout the country took part in our landlords survey which set out to uncover how landlords are dealing with swiftly rising costs alongside ensuring social and legal responsibilities to their tenants are met.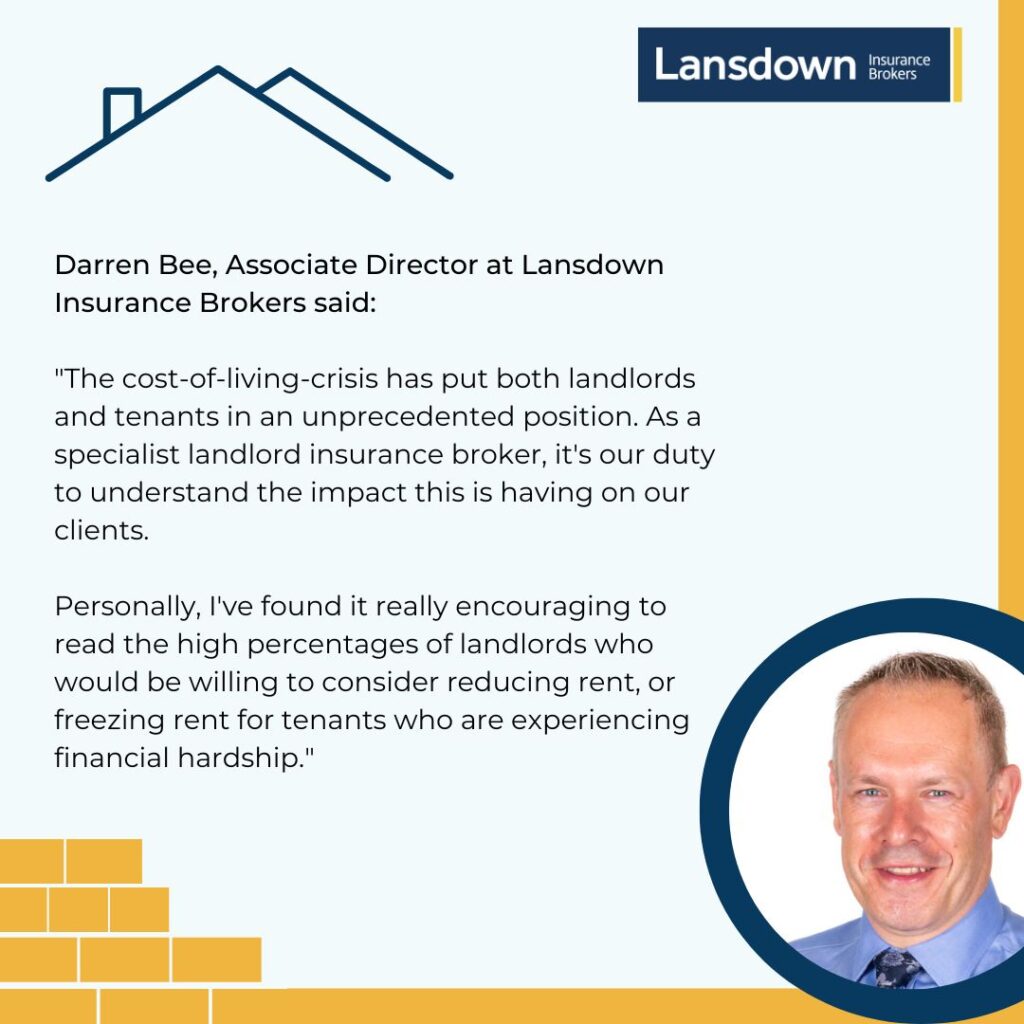 Just over two-thirds of landlords taking part in our survey had recently spoken about the cost-of-living-crisis with their tenants. Several landlords responded that they had made improvements to their properties to help tenants with energy efficiency and heating bills. Improvements cited in the survey included, installing double glazing, led lighting and loft insulation amongst others. When asked about the type of tenants renting property, one landlord commented in the survey: "I'm hoping to rent to social institutions to help more people." Another said: "I'm looking to rent to people that can't find an apartment."
Landlords are feeling the pinch too, with just over half (54%) recently considering selling their rental property and 26% stating that they are not planning to invest in new property according to the survey. The increase in inflation was cited as a reason for not investing in new property in the near future.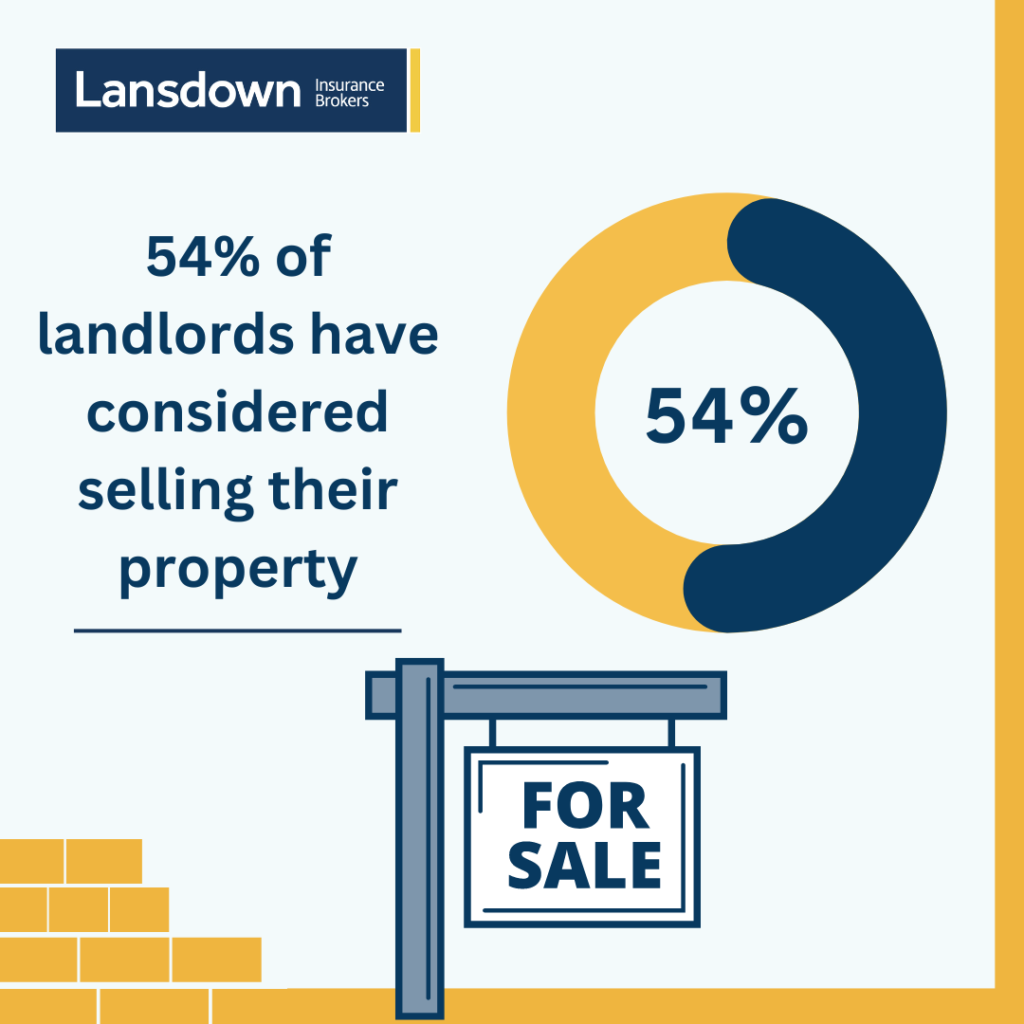 Darren Bee added: "Our research has proven to be hugely insightful, both from a general understanding perspective and in terms of highlighting potential insurance risks that are emerging from the crisis. The need for rent guarantee insurance has never been more important for landlords, as well as cover for unoccupied properties should they be left vacant for a while in-between tenants. The latter being particularly important with 58% of landlords stating that they've had tenants vacate due to no longer being able to afford rent."
The survey found that the service offered by letting agents is as important as ever to both landlords and tenants, with just 33% of landlords managing their properties privately.
Justin Lawrence, Director of Cheltenham based, Elliot Oliver Sales And Lettings Limited said: "The cost-of-living crisis has had a major impact on both tenants and landlords. Tenants are explaining that the cost of living is affecting them and with rising costs in utility bills, they are finding heating the property a concern and then issues are arising when the properties are poorly heated and ventilated. Landlords are saying that due to these problems, more remedial works are needed and tenants are missing rent payments over paying the utility bills."
About Lansdown Insurance Brokers
Lansdown Insurance Brokers are specialists in Landlord Insurance and Block of flats insurance. We are able to provide flexible policies to suit individual client needs and provide advice on what cover is needed. For more information call the team on 01242 524498. Lansdown is part of the Benefact Group, a charity-owned, international family of financial services companies that gives all available profits to charity and good causes.